Do you want to hire the best divorce lawyer in DuPage County for your uncontested divorce? Maybe you've found the right place. But what doe the "best" mean, anyway? So fare as this specific post goes, it means you have found the best divorce lawyer who is also a haiku poet. Read on.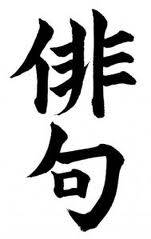 Haiku is a Japanese form of poetry that has 3 lines, and a total of 17 syllables, with the syllables being distributed such that the first and last lines have 5 syllables, and the second line has seven syllables.
Do you like a fast and affordable divorce? Yes? Then you like efficiency. And that's why you should enjoy haiku. Haiku is probably a lot better than the poetry you were forced to read in high school. For one, you don't have to waste so much time. Further, haiku will put you in the right frame of mind for an uncontested divorce. Both should be short, and sweet.
Here is a great divorce haiku
It's called "Dichotomy"
Like to pay big bucks?
Then please, fight in your divorce.
Or, you could agree.
Maybe this divorce haiku is even better
This excellent Illinois divorce haiku is called "It's that fast?"
Sick of your spouse? Ha!
You can get divorced real quick.
Fast, with a flat fee.
Want to start an DuPage County divorce?
Maybe you've had your fill of divorce haiku? I don't really see how that's possible, but if you really have, then maybe you actually want to start your divorce.
We make it real easy.
Call or Text:
Contact us online: 224-300-0529Click here for awesome Illinois divorce lawyer
We will walk you through the process step by step. Most people can complete an uncontested divorce in one month.